Supermarkets, cosmetics specialty stores, online...We see all kinds of daily cosmetics every day. Have you ever thought about the difference between these cosmetic pump heads? Pump heads are widely used in daily chemical packaging materials, and different types of products generally use different daily chemical pump heads. What are the specific applications of different types of pump heads in cosmetic packaging materials?
Propeller spray pump
It is the most important non-propellant dispersion pump, and there is no problem of using pressure vessels. It can be widely used in containers of various materials and shapes. Can be used for solutions or suspensions with lower viscosity.
Principle: When the liquid is sucked out, press the button, the glass ball below closes the valve port, and the air is discharged. When the button is released, a vacuum is generated, the glass ball is lifted, and the liquid is sucked into the piston. After several iterations, the liquid can fill the piston. When the liquid is full, press the button, the glass ball falls, the liquid is ejected from the jet at high speed, and the droplets collide with each other to produce fine liquid particles.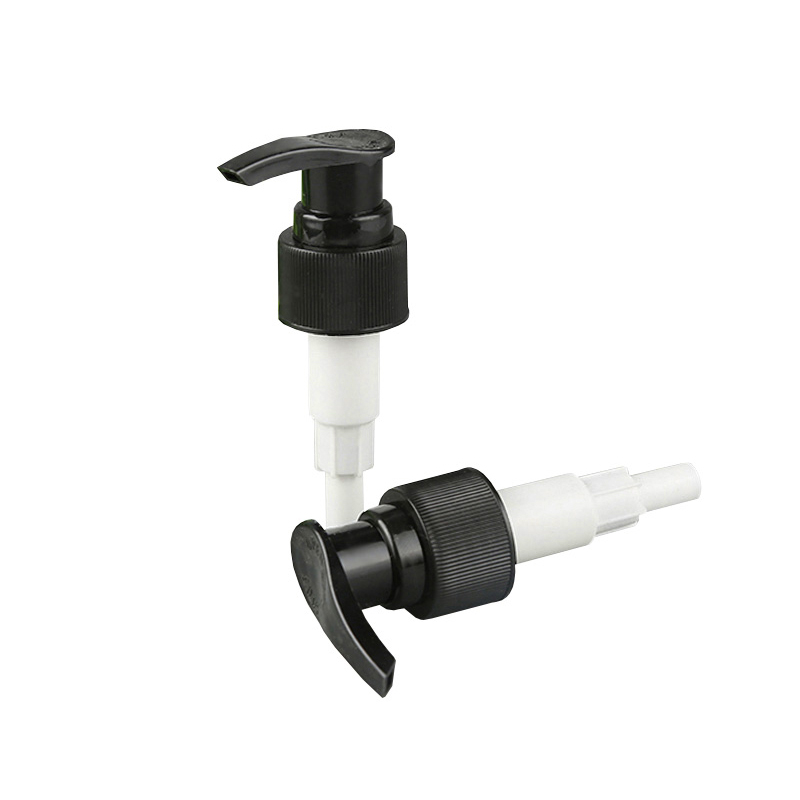 Squeeze spray pump
Air fresheners, laundry detergents, toilet cleaners, hair sprays, etc. are often used as spray pumps and can be used for medium viscosity solutions or suspensions.
Principle: When the bottle is squeezed by hand, the liquid rises to the spray plug through the connecting pipe and mixes with the air entering the one-way valve near the top of the connecting pipe. When the mixture leaves the plug, the mixture is restricted by the outlet, and the pressure is increased enough to disperse the mixture leaving the plug and produce a spray.
Rubber ball spray pump
The traditional atomization system is suitable for a variety of diluted liquids, suspensions and dispersion liquids, the most common is for cosmetic aquatic products, with appropriate valves, and can also be used for powder products or foam formation.
Principle: When the steam and air pass through the small holes, a reduced pressure or partial vacuum zone is generated. The pressure difference causes the liquid to rise through the pipe and be carried by the airflow, and the liquid is dispersed into smaller particles.
Liquid distribution pump
Unlike spray pumps, it has no nozzles and is mainly used for high-concentration toiletries, such as shower gels and shampoos.
Principle: There is one more glass ball valve at the upper outlet, press the button to discharge the gas, and then release, the upper glass ball closes the outlet, the piston generates a vacuum, the lower glass ball opens, sucks in the liquid, and repeats the operation to push the liquid out.